Heating Systems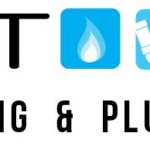 Heating Controls – So, you think you have heating controls………the old timer set to kick off an hour before you get up and then an hour before you get home. But then you decide to go for a few drinks after work and your boiler is kicking away while you're having the craic! Heating the gaff for your eventual return…..What a waste. Now, I hear you say, if only I had remote or wireless heating controls!!!??? That would be a great idea, right!! The problems you can solve over a pint are the thing of legends!!
So, what are the real benefits of modern day heating controls. I mean other benefits rather than the above scenario!
Scenario Two:
You just want some hot water for a shower, but it's the Summer and the house is naturally warm. You switch on the boiler, it heats the water and the radiators. Waste and now the house is toooooo warm!!
Heating Controls….Solution please??
You invest in a zonal heating controls; 2 zones, 1 zone for space heating and the other zone for hot water. What does the plumber do….well, if he knows his stuff…he will install a seven day programmer with room and cylinder thermostats and a motorised control. You now have separate heating control for each function, greater control of your heating system and it allow you to be flexible. How much might you save over a period of 12 months with effective heating controls? Imagine….maybe 500 euro, maybe more.
Heating Controls – The Real Good News…..
You can even avail of a heating controls grant…..even when you thought it couldn't get any better!! And you're doing your little bit to help the environment, emissions and waste.
I know you want to know……how much, how much…roughly speaking with a grant for the heating controls solution detailed above, 800 to 1000 euro. A return on investment within two years.
Do check into our blog or follow us on Twitter and shortly we will release a blog post dedicated to heating controls and the grant process…..we can help!
Remember, Boiler Repair Dublin covers all types of heating control systems in Dublin, Wicklow, Meath, and most counties in Leinster, so feel free to call the team on 01-5397223, email: info@boilerrepairdublin.com or fill out the heating controls make an appointment form.
I know this video may be a little technical however, it does offer a good guide as to what is involved when an accredited heating controls professional like the lads at Boiler Repair Dublin get on the job!!