Heating Systems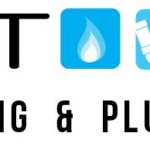 Climote Review  – You might know we at Boiler Repair Dublin are big fans of Climote, we even undertook a recent climote review! Not just because they are an Irish company, but I stress the word 'innovative', as in, an innovative Irish company!
Anyway, we thought it might be an idea to not only undertake a climate review, but also look at some alternative remote or mobile heating control systems. Some refer to it as 'smart-heating systems'.
Well, let's see how a climote review stacks up against the international competitors such as Honeywell, Tado, Nest, Hive, and Netatmo.
Please beware, we are a proud Irish owned company ourselves just like Climote, we will try our best to be impartial as much as possible!!
So, in this blog post we will take a quick look at Honeywell EvoHome, one of the most respected and long established heating control companies in the world. With offices all over Ireland, in Cork, Dublin and Waterford, with Honeywell Contril Systems Ltd., based in Park West, Dublin.
So, what have Honeywell got to offer versus our previous climote review blog.
Climote Review v Honeywell EvoHome
Having many heating zones within your system will jack up the cost, you will have greater control, but your return on investment may be a little longer. It is best suited for large homes which are not so populated. So, heating rooms at certain times.
The app, hardware and interface are top class and very user friendly.
Climote Review – Honeywell EvoHome – Cost
The introductory product or base pack (see video at the end of this blog post) is very reasonable priced, but can easily get out of control as you add extra requirements! If money was no obstacle the Honeywell EvoHome is perfect, you are paying for a world class brand and aftercare. Taking a look at the climate review, the cost is somewhat cheaper.
NT Heating & Plumbing are specialists in all types of Heating Control Systems including Climote and Honeywell – so give us a call and we will have a solution for every budget and every home. We have almost 20 years' experience in the field – so contact us today and we will provide an installation quotation at no cost or commitment to purchase – 01-5397223, email: info@boilerrepairdublin.com or fill out our Heating Control Systems appointment form.