All Boilers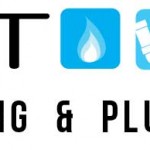 Boiler Repair Tips – First and foremost, never try to repair or replace a boiler if you are NOT accredited and registered to do so.  And make sure the service provider you hire has the relevant accreditation.  There was a case in Wicklow recently where an unqualified (unregistered) electrician did untold damage to a house and was also prosecuted and jailed.  So, never take the chance, it could be costly and also very very dangerous.
But, we thought it might be a good idea to profile what is involved in boiler repairs, not the process but more so the parts that might be used to repair a boiler and roughly speaking the cost of these parts.
Boiler Repair Tips – 3 Common Boiler Repair Parts
Boiler Repair Tips – Diverter/Zone Valves
These valves effectively controls and directs the flow of heated water from the boiler, it allows the water to flow in only one zone at any one time.  Cost can vary from 200 euro to 600.
Boiler Repairs Tips – PCB
Probably the second most common boiler repair part that needs replacing when we are called to a boiler service and boiler repairs is the PCB – Printed circuit board.  What many boiler repair technicians do is automatically replace the PCB before doing a full boiler check.  It's a common fault but not always the issue.  Below is a great short video.  A Printed Circuit Board can cost from between 250 and 500 euro, depending on the boiler model
Boiler Repair Tips – The Pump
The dreaded pump!!!  Sometimes referred to as a Boiler Circulation Pump, effectively it pushes heated water throughout your heating system and a replacement part can range from 150-450 euro.
Boiler Repair Tips – Contact the experts at NT Heating & Plumbing
Remember, NT Heating & Plumbing covers all types of heating and control systems in Dublin, Wicklow, Meath, and most counties in Leinster, so feel free to call the team on 01-5397223, email: info@boilerrepairdublin.com or fill out the boiler repairs make an appointment form.